YayMail by YayCommerce – Customize WooCommerce emails
YayMail by YayCommerce is a code-free email framework for WooCommerce that lets you customize transactional and marketing email templates.
Customize email templates for a variety of WooCommerce extensions, whether you're sending order updates, password resets, or appointment reminders.
You can fine-tune the design of email templates globally or individually with custom CSS and add custom fields with shortcodes.
You'll be able to get more out of your sales outreach by adding extra content like coupon offers, upsells, and feedback requests.
Plus, you can quickly copy your favorite content blocks over to other email templates to reuse the material that's paying off.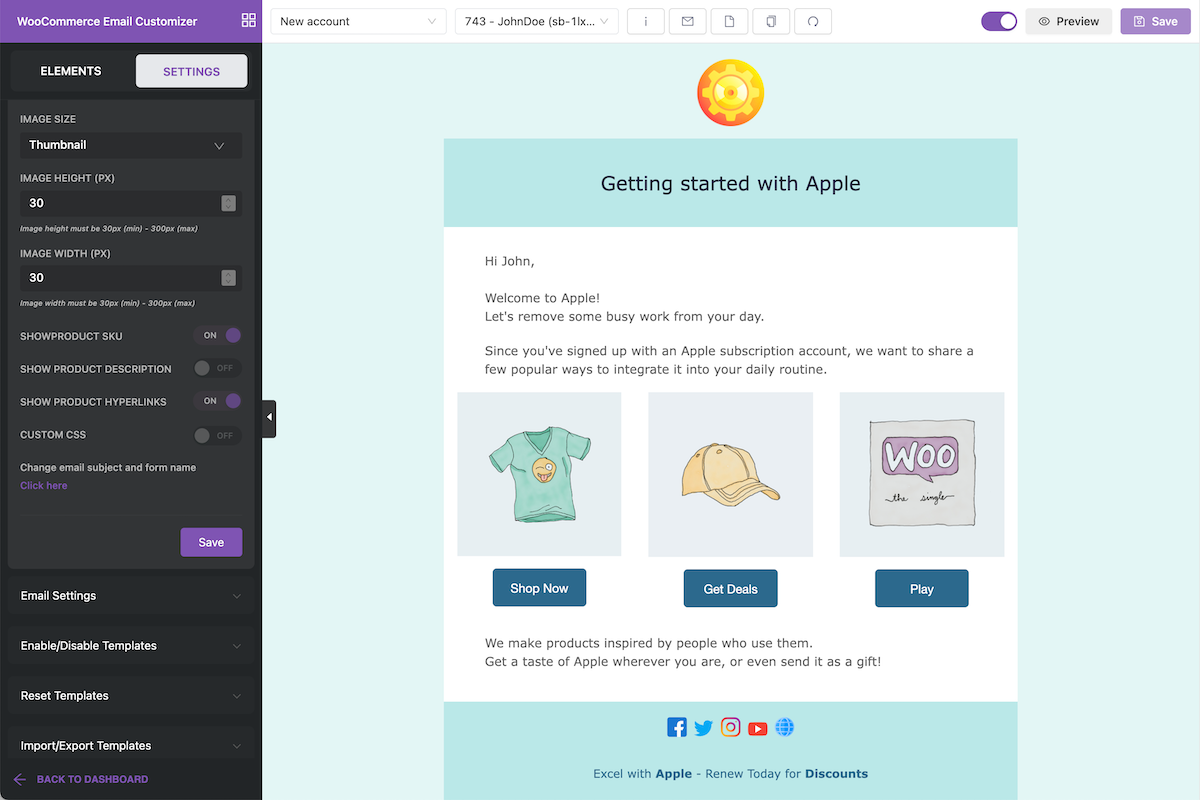 Customize a variety of WooCommerce email templates with custom content, CSS, and fields.
YayMail by YayCommerce's intuitive drag-and-drop editor makes the design process easy by letting you manage and preview all your elements in a single window.
With plenty of design options, you can create emails that fit your brand with custom fonts, colors, and email signatures.
Access logos, images, and videos that can be further customized right from the media library.
You'll also be able to preview different templates and send test emails to ensure that your emails are always on point.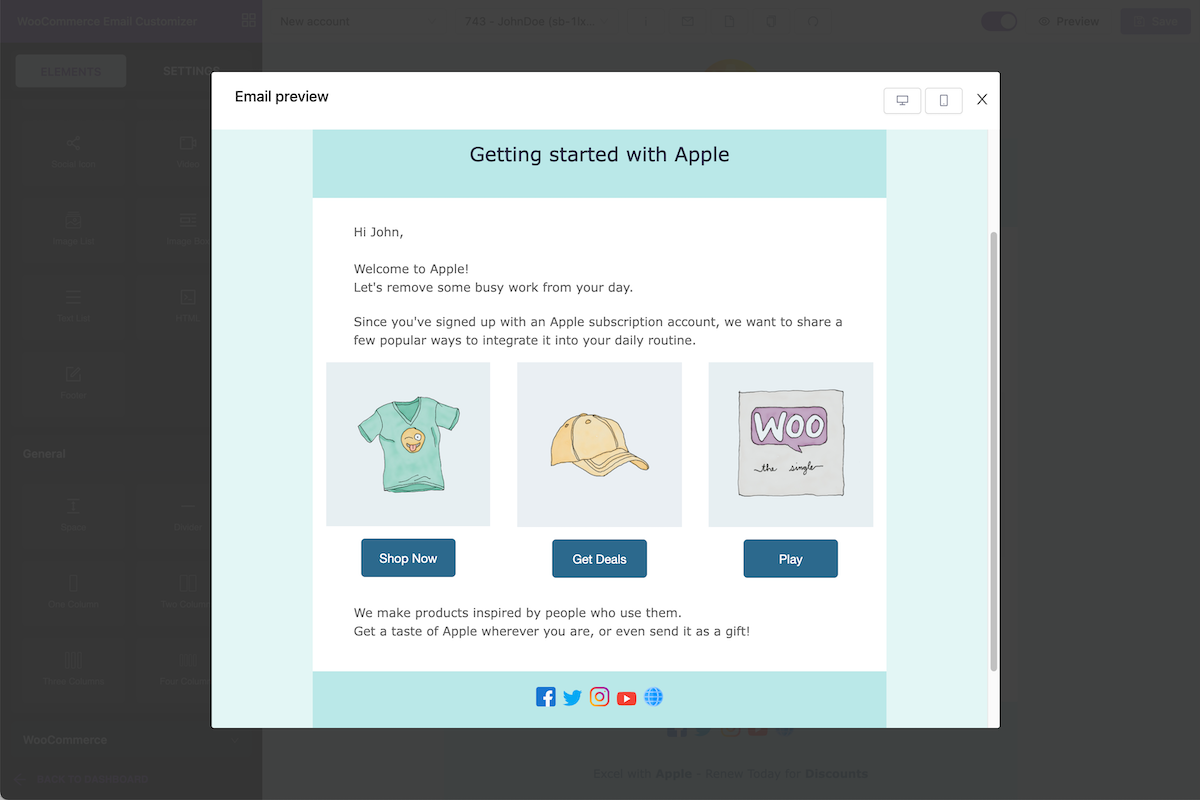 Fine-tune the design of your emails using an intuitive drag-and-drop builder, and preview your work in a single window.
Engage prospects at the right place and time by using conditional logic to display dynamic content in transactional emails based on specific criteria.
You can show exclusive offers, discounts, or upsells to customers when they spend a specific amount, use a certain payment method, or meet multiple conditions.
No need for any complicated coding. Just select conditions and shortcodes from a dropdown menu and they'll plug in automatically to show engaging, targeted content.
And thanks to the simplified workflows, you'll save hours of work while deploying more effective email marketing campaigns.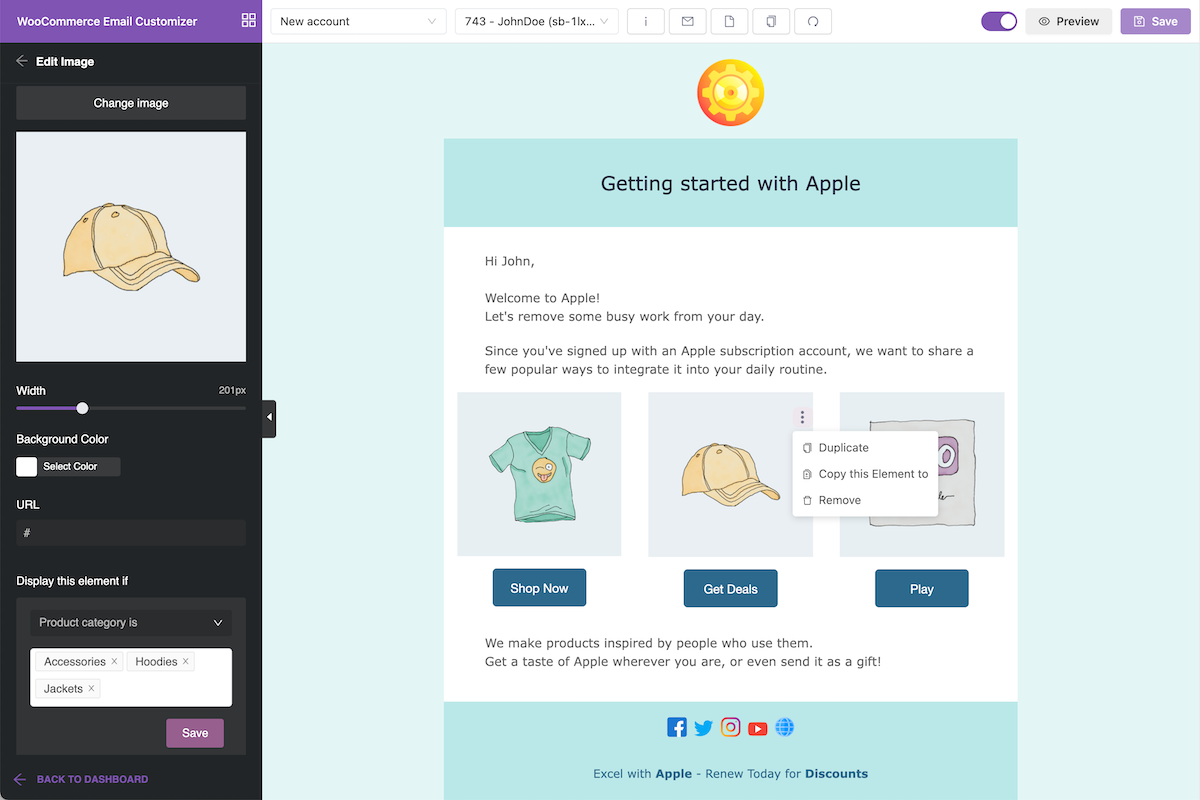 Use conditional logic to show personalized email content like exclusive offers, discounts, and upsells.
Best of all, YayMail by YayCommerce is compatible with plenty of WooCommerce extensions, as well as both WordPress and third-party plugins.
With the WordPress SMTP plugin, you can make sure your WordPress emails aren't landing in the spam folder.
Using shipment tracking extensions like AST Fulfillment Manager, you can add tracking info to orders and automate fulfillment workflows to keep your customers in the loop.
There are also tools to help you create an online marketplace with multiple vendors, set up a B2B wholesale or hybrid shop, and create fundraising campaigns.
Plus, you can take your business global with extensions that support multiple languages like WPML, Polylang, and TranslatePress.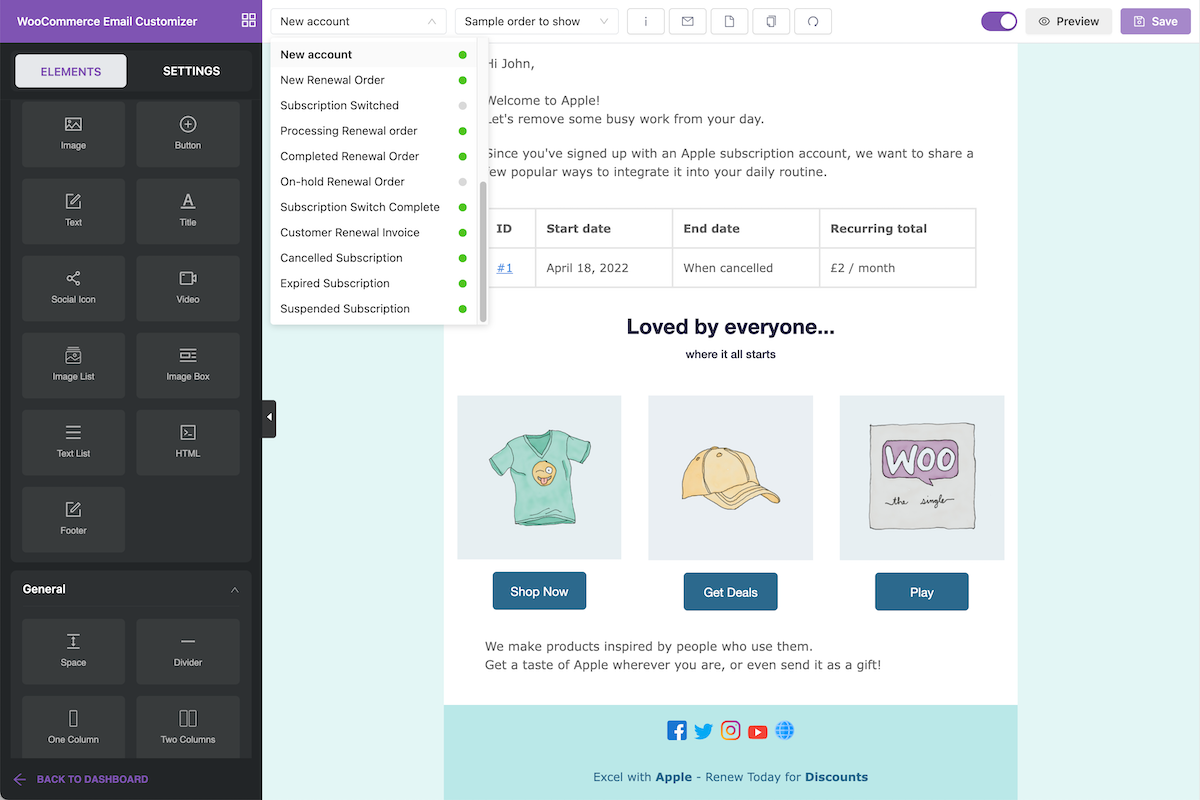 Integrate with several WooCommerce extensions and third-party plugins to support your business as it grows.
Trying to make your email campaigns stand out from a crowd shouldn't require you to work overtime. ("What if I mark my emails as super-duper urgent? What, that's not a thing?")
YayMail by YayCommerce simplifies the whole process, so you can send personalized emails that increase open rate, no coding required.
Send emails that work for you.