GiveWP Features – Donation Forms, Reports & Donor Management
Fundraising Tools Built for Your Success – GiveWP is designed to give you the best fundraising tools on WordPress. Accept one-time and recurring donations, set campaign goals, and so much more.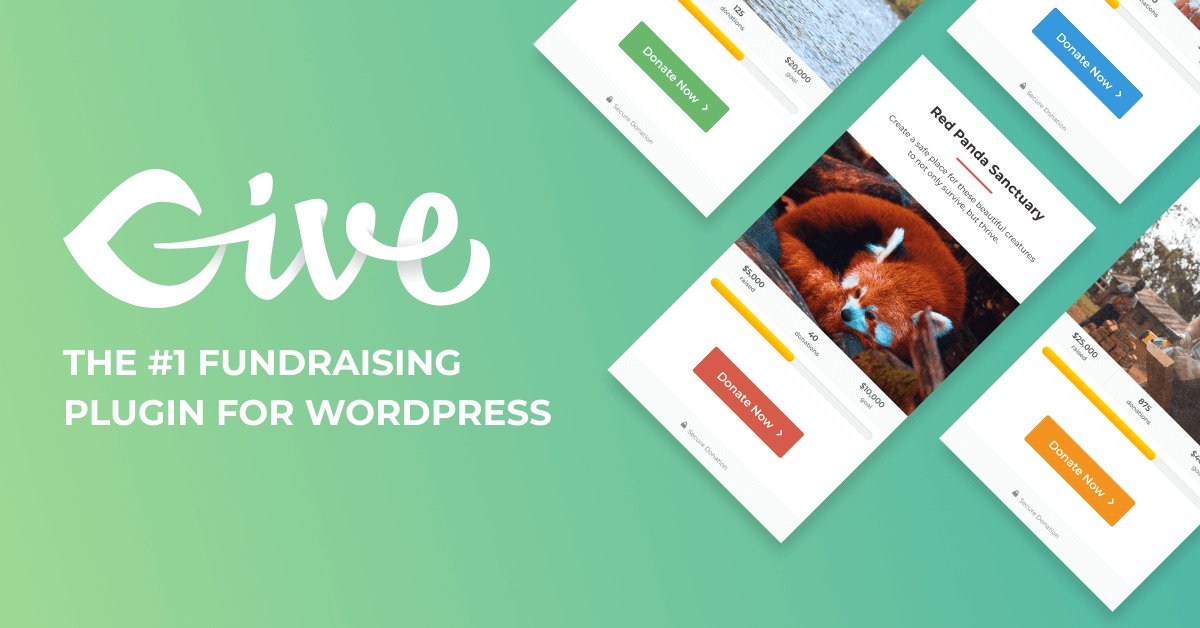 View Pricing | Download | More details
GiveWP Features
ESSENTIALS
Multiple Payment Gateways – You can choose your own payment gateway from over fifteen options including Authorize.net, Stripe, PayPal Pro, and more.
Full Featured Reporting – Gain a complete understanding of your donation form performance through insightful charts and tables with key performance indicators.
Powerful Donor Management – Keep track of your donors directly on your WordPress website. Know who your top donors are and keep notes on their support.
Complete Payment History – It's easy to give any donor their complete payment history when you allow donor registration and enable donor history access.
FREEDOM & CONTROL
Multiple Display Style Options – Add donation forms to your WordPress site in a variety of styles including standalone pages, buttons, modal popups, and more.
Show Custom Goals – Create a fear of missing out or sense of competition with goal bars. Customize your goals to track the amount raised or the number of donations.
Recurring Donation Subscriptions – Allow donors to give on a repeating basis with recurring donation subscriptions that you can set with custom frequencies and amounts.
Ability to Import and Export Data – Keep your old fundraising platform data or add your previous donation history with the ability to import and export your data.
INTEGRATIONS GALORE
Accept Credit Cards On Site – Create powerful fundraising campaigns directly in WordPress. Accept one-time and recurring donations, set campaign goals, and so much more!
Host of Marketing Integrations – Connect to powerful marketing platforms like MailChimp and Constant Contact with GiveWP fundraising marketing add-ons.
Salesforce NPSP Integration – Integrate your donation forms with your Salesforce Nonprofit Success Pack to improve your donor relationships.
Enhanced eCommerce Tracking – Add the GiveWP Google Analytics add-on to keep track of your donation form performance and donor traffic behavior.
ALL THE ADD-ONS
Peer-to-Peer Fundraising  – Allow your donors to raise money for you with peer-to-peer fundraising campaigns. Supporters can start their own campaigns, create teams, and compete to see who can raise the most money.
Text-to-Give Donations – Mobile giving is on the rise, so give your donors as many options as possible to give on-the-go with text-to-give donations.
Fee Recovery – Get every cent your donors designated to your cause, when you ask them to cover the fees. More donors will opt-in than you expect, increasing your annual fundraising revenue!
And Many More… – Connect to marketing platforms, give donors the option to give in honor of a loved one, and set up funds and designations for even more control over your donation forms.