GiveWP Review – A Free Donation Plugin With Good in Mind
Churches and other non-profit organizations focus on more niche categories like animal rights, helping orphan kids, or giving aid to the less fortunate families. Whatever the cause is, you will need a platform that will help you achieve this. That's why we are here to share with you, GiveWP. If you have WordPress, then a donation plugin is a must. A few of them exist, but none are as clean or giving as the GiveWP WordPress plugin. In this hands-on GiveWP review, get the in-depth details about this donation plugin.
GiveWP Overview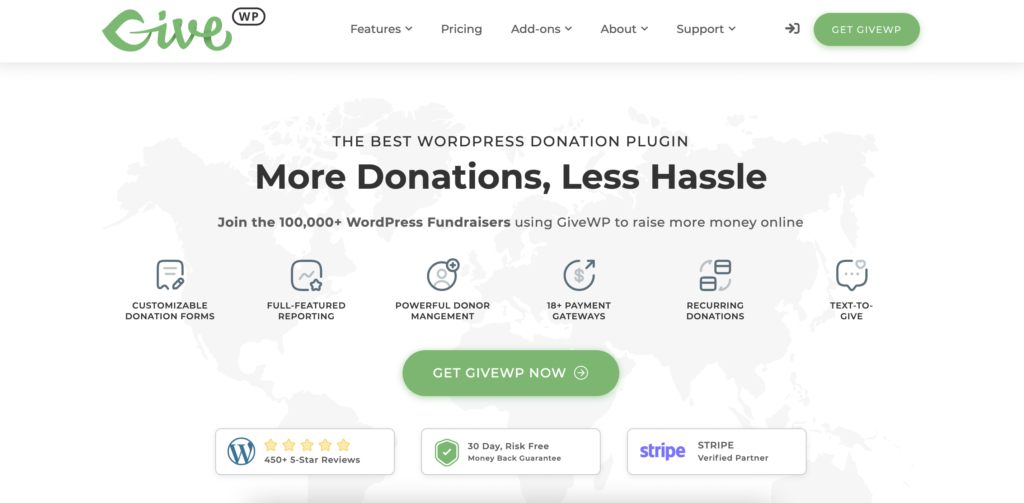 GiveWP has been popular to partner with charities and provides all sorts of publicity and knowledge-based information. Since 2009, the team behind GiveWP has been helping non-profit organizations and people to make money. As for a team that actually cares and helps people, the team is really impressive. Not only that, but the GiveWP plugin is free and the developers don't take transaction fees. All of their development money is made through the sales of add-ons.
GiveWP Pricing
Each add-on has its own reasonable prices. So if you are thinking of expanding your fundraising activity, GiveWP is already offering you the opportunity. In addition to that, it sounds already appealing to users who want to add donations to their website. As we have mentioned earlier, you can have the plugin for free. As for users who want to expand their fundraising activity, here are the following pricing plans for GiveWP.
Basic – pay $249 annually. This plan gives you the basic tools you need to increase online giving which includes all basic add-ons, a license for 1 site, and priority support.
Plus – pay for $360 annually. This plan has everything you need to take your fundraising to the next level. It includes all of the premium add-ons, a license that is good for 1 site, and priority support.
Pro – pay for $499 annually. This plan is great for big companies, agencies, developers, and freelancers. It has all the premium add-ons, a license that is good for 5 sites, and a VIP support.
They also have a suite plan which includes all add-ons + P2P fundraising:
With the number of pricing plans and options, you can get the most out of GiveWP's features. Speaking of, here are the following key features of GiveWP.
GiveWP Key Features
This GiveWP review won't be complete without discussing the key features of this donation plugin. These features are pretty solid for most businesses, but you may also want to expand to the general add-ons. These add-ons are sold for a price, and the bundled options are rather reasonable. You can also get plenty of features, despite having it for free. This is ideal for starters who want to try out donation plugins. The free plugin features have:
Beautiful, brandable donation forms with custom fields and easy recurring payment options.
The forms are made so that they look nice on all WordPress themes.
The forms also have tools for asking for multiple donation amounts.
A full donation management center with options for exporting your user data.
Tools for making tax-deductible receipts for your donors.
Integrations with third-party tools that help with donor management.
Campaign management reports.
Report filtering based on things like payment method, form and date.
Advanced reporting with a full overview of the amount of money that's been donated and who has donated it over certain time periods.
You also get the following donation form templates:
Donation Goals
Custom fields
Multi-level donations
Accept credit cards
Modal form popup
Recurring donations
GiveWP Pros
Interface from frontend to backend are well-designed
The add-ons have advanced features and integrations.
Professional donation forms can be created on the free version.
GiveWP Cons
The add-ons and plans are quite expensive compared to other plugins. You cannot buy the add-ons on their own.
The free version only has Paypal and at one-time payments only.
GiveWP Installation & Setup
The installation process is very simple. Like any other plugin, you can easily find GiveWP on the WordPress plugin repository. After finding GiveWP on WordPress, click Install then Activate. However, if you purchased the add-ons, you can install them easily by using the drag and drop feature which can be seen on the Licenses tab.
Activating License
After purchasing an add-on or plan, you will be emailed afterward for the license key. For worst-case scenarios like losing the email with the license key or you didn't receive the email, you can also get the keys from your My Account page.
Now, if you have the license key, go to a new tab on your browser then log in as an administrator. From there, go to Donations > Settings > Licenses
Now that you're on the Licenses tab, copy-paste the license key from your GiveWP account to your website.
Note: however, if you purchased multiple individual add ons, each add-on has its own unique license key. Copy-paste the keys every single time then refresh the page.
Downloading the ZIP File
Once you have activated the license key, it should flash a list of add-ons you purchased on the plan.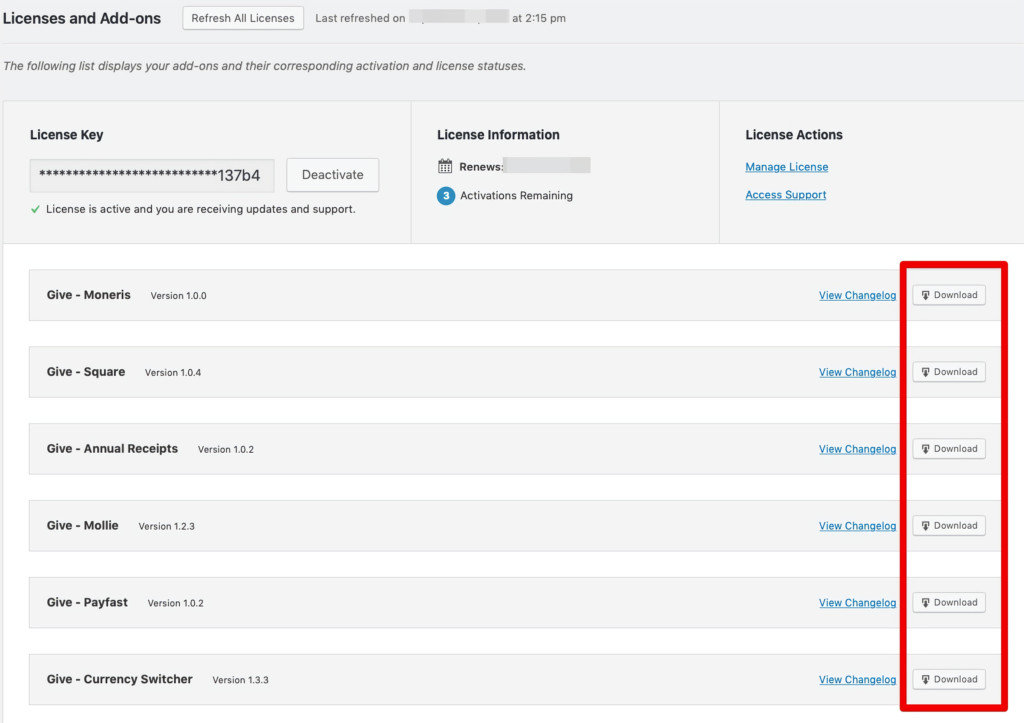 You can now easily download the add-ons you want to add to your site. Simply click on the download button beside the add-on you prefer.
Upload and Activate Add-Ons Using Drag and Drop
Uploading the add-ons is made easy with GiveWP's drag and drop feature. After downloading the add-ons you need, it's time to upload and activate them. By doing that, simply drag the zip file from your desktop to the box that has the "Upload and Activate an Add-On" then click to activate them. Aaaand, voila. You can now proceed to make use of the add-ons.
It starts with the help of a one-button launch. This way, your potential contributors don't have to walk through tons of steps to get to the form. In addition, this conserves space, since the one-button launch is all you need to embed on your website. The popup form is far more detailed, therefore consuming space that might be needed for something else. It's pretty handy that the popup form is included with the free plugin version.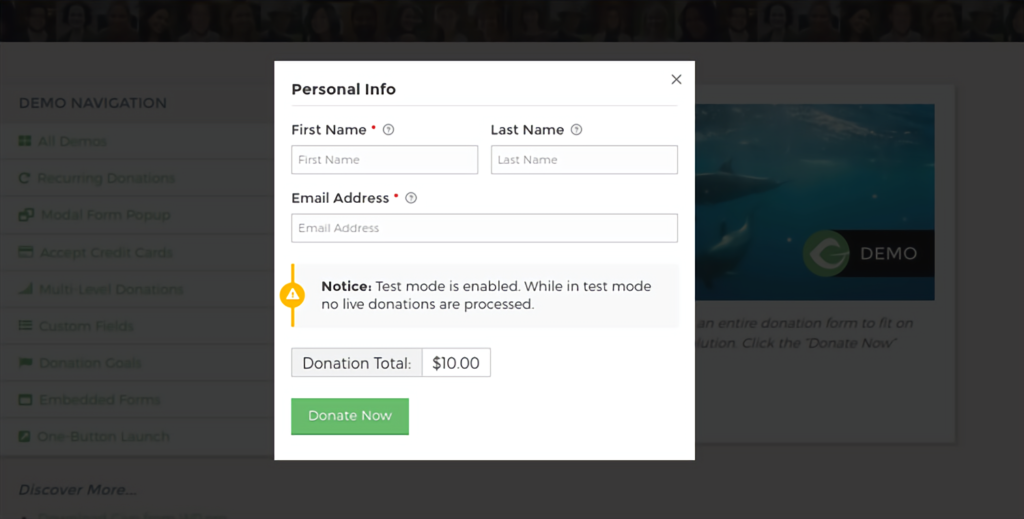 Multi-level Donations
The multi-level donations are also provided with the free plugin. Multi-level suggestions are great for contributors since not everyone knows exactly how much they should be giving to a cause. In that way, you can recommend some levels and give them the options they need. Not only that, but you can thank donors later and make them feel good about themselves by labeling them as certain level contributors.
Donation Goals
Similar to a crowdfunding platform, the donation goals module provides a progress bar for a visual peek into how much more money needs to be raised for a cause. You don't have to manage this yourself, since every donation that goes through GiveWP is registered in the progress bar. You can go back in and remove a donation if needed, which would then decrease the amount shown on the progress bar.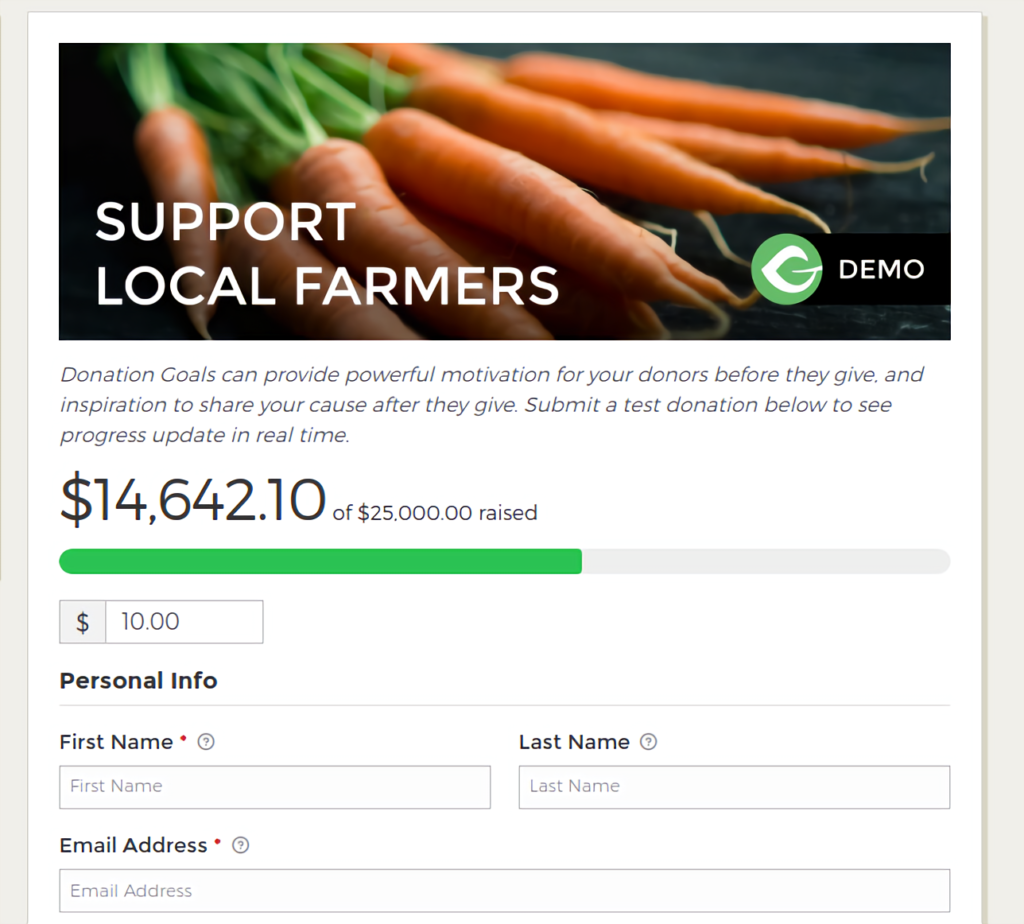 Accept Credit Cards
You can only accept credit cards by buying a payment gateway add-on like PayPal or Stripe. Once installed, you open up the opportunity for more donations, seeing as how the credit card fields are revealed on each of your donation forms. What's more is that the forms have secure SSL encrypted payments, putting your donors at ease.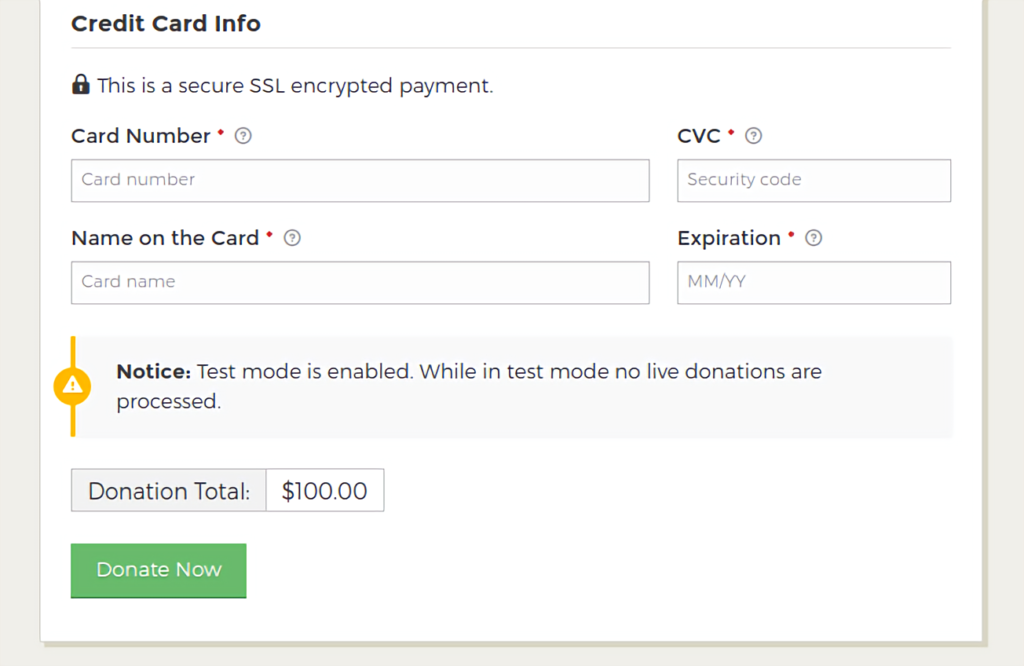 Verdict
That wraps up our comprehensive GiveWP review. If you love organizations and want to build your very own fundraising activity on your WordPress site, GiveWP is quite impressive on how rich the features are. This is what we can recommend in terms of niche crowdfunding. The only downside we noticed is the add-on plans that it has.
Before, you can actually buy the add-ons individually. But now, you need to buy the bundle plans. Or subscribe to a plan to experience the add-ons. However, if you're just starting creating a fundraising activity, we suggest that you can have the free version in the meantime. After using it, then you can decide whether you purchase the plans or stick with the free plan. Allow GiveWP a try by reading this article, and see for yourself if it works for you.