6 powerful tips to get more clicks with optimized descriptions
If you want to get high rankings on Google and other search engines, it is very important top optimize the content of your pages and the links that point to your pages.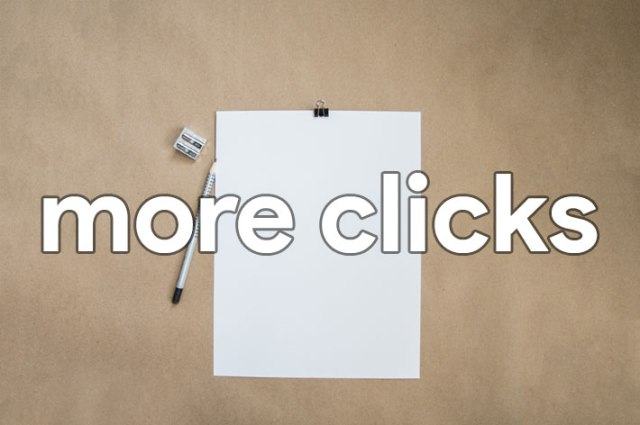 When your website is listed on the first result pages, it's important to get the link. Optimized descriptions help you to increase the number of clicks that your listings get. Read this article to learn how to get more clicks with optimized descriptions.
How to influence the description
Google displays a short description of the listed page on the search results page. Google will create its own description of your page if they find that the meta description of your pages is not good enough.
For that reason, it is important to create good meta descriptions. The meta description is the description that is listed in the meta description tag in the head section of your web pages. It looks like this:
<meta name="description" content="This is an example of a meta description. This will often show up in search results.">
1. Keep your description short
Although Google sometimes displays longer descriptions, it's usually best to use short descriptions that do not use more than 160 characters. Quickly get to the point in your descriptions.
2. Answer questions in the description
Many searches on Google are related to a particular question. Try to answer that question in the web page description. Google also uses pages that answer questions for featured snippet listings. Remove a small part of the answer from the description so that people have a reason to click your listing.
3. Be emotional
Include emotional words in your meta descriptions. 'Powerful' descriptions with 'enormous' benefits and 'unparalleled' results will get you more clicks. Try to create curiosity, joy, urgency, etc.
4. The the website visitors what to do
A strong call-to-action in the description text can lead to many more clients. For example, use sentences such as 'Get your free trial now' or 'You can save $10 if you order today' in your description.
5. Use different descriptions on different pages
Each page on your web page should have its own description. Using the same description on all pages is not a good idea. In that case, it's better not to use the meta description tag at all. Use targeted descriptions on your web pages to maximize the number of clicks that your listing will get.
6. Try to get listed as a rich result
Rich results are results with images, ratings, additional links, etc. These results stand out on Google's results page. To get listed as a rich result, the page must contain structured data code. The Rich Results Creator tool in SEOprofiler helps you to create structured data code quickly and easily.
Optimize your web pages now
Now is the best time to optimize your web pages. The sooner you start to optimize your pages, the sooner you will start to see more website visitors. The tools in SEOprofiler help you to improve your rankings: